King County & Eastside Home Sales Report
The Story is now INVENTORY!!!  In August, the number of total active listings in King County rose by 74.32% from August of 2017. On the Eastside, inventory increased of 83.01% YoY from August of 2017.
More choices for buyers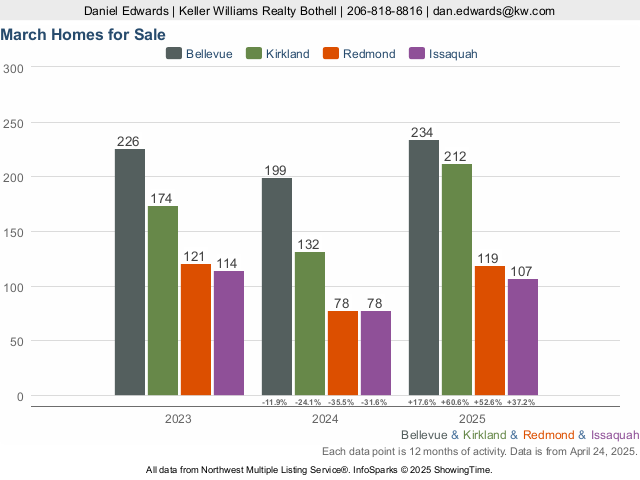 Pending & Closed Sales are down
According to our King County Home Sales Report pending sales across King County also showed a decrease of  23.26% and Eastside pending sales declined to 26.65%
Closed Sales saw a decrease of 15.21% Eastside closed sales also decreased by 20.54%. Despite the increase in inventory and the decline of pending and closings, the median house sales price in King County was still up 4.27% over last year to $610,000 and a median sale price increase of 11.57% up to $836,778
For additional details, see the August raw numbers from the Northwest Multiple Listing Service: NWMLS-August-2018
 Pace of the Market
For our King County home sales report market activity has been in a decline since June. See above Market Action Index (a gauge of market activity). Buyers affordability remains high, with interest rates around 4%!
Median Price for Key King County Cities
Bellevue: $900,000 up 11.8%

Kirkland: $775,000 up 15.9%

Redmond: $800,000 up 11.9%

Seattle: $700,000 up 12.9%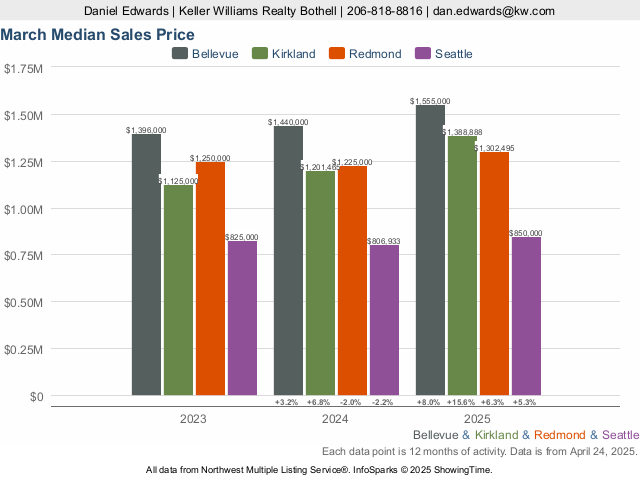 Also, be sure to check out the national real estate trends at Realtor.com. If you compare the national picture against this months home sales report, you will see that King County and the Eastside are top performers!
What does this mean for home sellers?
Sellers and would-be sellers pay attention. The market has shifted. What has been the story of the last  4 years is over. There are very few homes selling with multiple offers and while prices are not falling, price reductions are increasing. This is due to the slack now created in the market.  If you intend to sell your home, you need to be realistic in time-frame and price.  To be one of the homes that sell you must have the best features and benefits for the price. If your considering a sale, please click here for a complementary market analysis of your home.
What does this mean for home buyers?
With the winter season around the corner and the holidays too there may be fewer buyers in the marketplace.  Fewer buyers coupled with an increase in inventory and modest interest rates, should lead to a tremendous opportunity for all buyers. Move up buyers can now use the Contingency clause to allow them to secure a future home before putting their home on the market. A great opportunity for those that have had their move up dreams on hold.
According to Bankrate Today rate shows 4.88%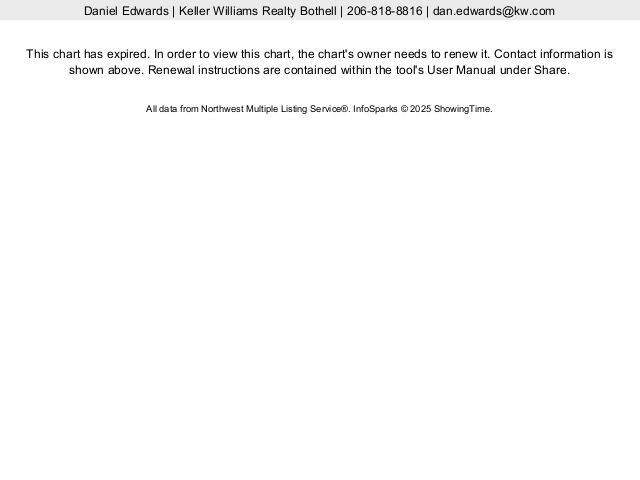 Home Sales in King County
Below are links to homes available for the King County communities of Bellevue, Issaquah, Kirkland, Seattle, Redmond, and Sammamish.  Just click on the link to your neighborhood for the complete breakdown for the week of 09/10/18.
I hope you find this home sales report useful. Please share with your friends. To find out how much your home is worth in today's market, please click here for a complementary market analysis of your home. And if you are interested in selling your home for top dollar, in the shortest amount of time, please contact me anytime at 425-200-4093, or click here to send me an e-mail requesting further information.